Learn & Explore - Z Series
Wide Prime: NIKKOR Z 20mm f/1.8 S with Nikon Z 7
Recommended NIKKOR Z Lenses for Broader Expression
Nikon's NIKKOR Z lenses never cease to amaze with their performance, and the NIKKOR Z 20mm f/1.8 S, which is the first 20mm lens for the mirrorless Z system, is another one such astounding lens. Photographer saizou shares why it is a must-have for night landscape and starscape photographers. (Photos and report by saizou)
Aberrations well under control even at maximum aperture—the perfect match for astrophotography
At 108.5mm long and weighing approximately 505g, the NIKKOR Z 20mm f/1.8 S balances well with the camera body and feels much lighter than the numbers suggest—I was happily walking around and exploring different perspectives with it!
The lens contains as many as three extra-low dispersion (ED) lenses, which thoroughly correct axial chromatic aberration. It also corrects other aberrations surprisingly well. For example, one huge concern in star photography is sagittal coma flare, an aberration that makes point subjects such as stars located at the edges of the image appear sharp with a tail. It is usually more prominent at wider apertures, which usually necessitates stopping down the aperture to avoid it. However, it is corrected so effectively on the NIKKOR Z 20mm f/1.8 S that I would enthusiastically use the f/1.8 maximum aperture on the lens. It removes the need to increase the ISO speed excessively, paving the way for cleaner, clearer star photos with less image noise.
The 20mm angle of view is just enough for getting a balanced composition of the Milky Way. And when I need to ensure pinpoint focus on the stars, I can do so easily thanks to the smooth, seamless control afforded by the control ring.
Nikon Z 7/ NIKKOR Z 20mm f/1.8 S/ FL: 20mm/ Manual exposure (f/1.8, 20 sec)/ ISO 3200/ WB: Auto
An unedited shot captured in just one take. I was amazed by how the Milky Way was captured so clearly, with lens aberrations thoroughly corrected by three ED glass elements. As there is barely any distortion in the point light sources at the peripheries of the image, even at maximum aperture, you can use the lens to its fullest advantage for urban night photography as well as astrophotography. The possibilities seem endless.
Key Feature #1
The multi-focusing system that increases AF speed and accuracy
Multiple AF drive units work in tandem to increase AF speed and accuracy. They also control axial chromatic aberration, which has a higher tendency to occur during close-up shooting. You can enjoy both beautiful bokeh and excellent optical performance, even when shooting close-ups at maximum aperture.
Key Feature #2
Three ED glass elements to correct chromatic aberration
Chromatic aberrations are compensated with three ED glass elements, and this is very effective even when shooting point subjects such as stars. You can use the maximum aperture of the lens without worrying about the possible impact on image quality.
Key Feature #3
Dust- and drip-resistant design to support outdoor shooting
As this lens is comparatively small and light, it is easy to manoeuvre, even in scenes that require more mobility on the part of the photographer. This is further supported by the dust- and drip-resistant design, with weather sealing in various places to handle outdoor shoots.
Excellent optical performance for subjects near and far, throughout the entire aperture range
Of course, the lens is good for more than just astrophotography. The excellent optical performance that starts from the maximum aperture is an asset for any scene.
For example, the multi-focusing system doesn't just provide extremely fast autofocusing, but also compensates for the axial chromatic aberration that occurs when shooting close-ups, ensuring that objects in the in-focus plane appear sharp. The bokeh created by the NIKKOR Z 20mm f/1.8 S is buttery smooth and extremely beautiful, even though it is a wide-angle lens. I would recommend anyone who gets this lens to try incorporating bokeh into their shots to make the fullest use of it.
The lens also handles backlight very well thanks to Nikon's classic low-refractive Nano Crystal Coat: ghosting is no issue as long as the backlight is not overwhelmingly strong. I also barely experienced any reduction in contrast from flaring. The starbursts that you get when you narrow the aperture are astounding, and you won't have to hesitate about composing with the sun in the frame.
Nikon Z 7/ NIKKOR Z 20mm f/1.8 S/ FL: 20mm/ Manual exposure (f/1.8, 1/1250 sec)/ ISO 160/ WB: Cloudy
The foreground bokeh achieved at f/1.8 in the image above is unexpectedly beautiful for a wide angle shot. It's usually difficult to achieve intense bokeh on a wide angle zoom lens, even at maximum aperture—the ability to do so is one of the advantages of a wide-angle prime lens. There is a world of expressions out there that is possible only on this lens.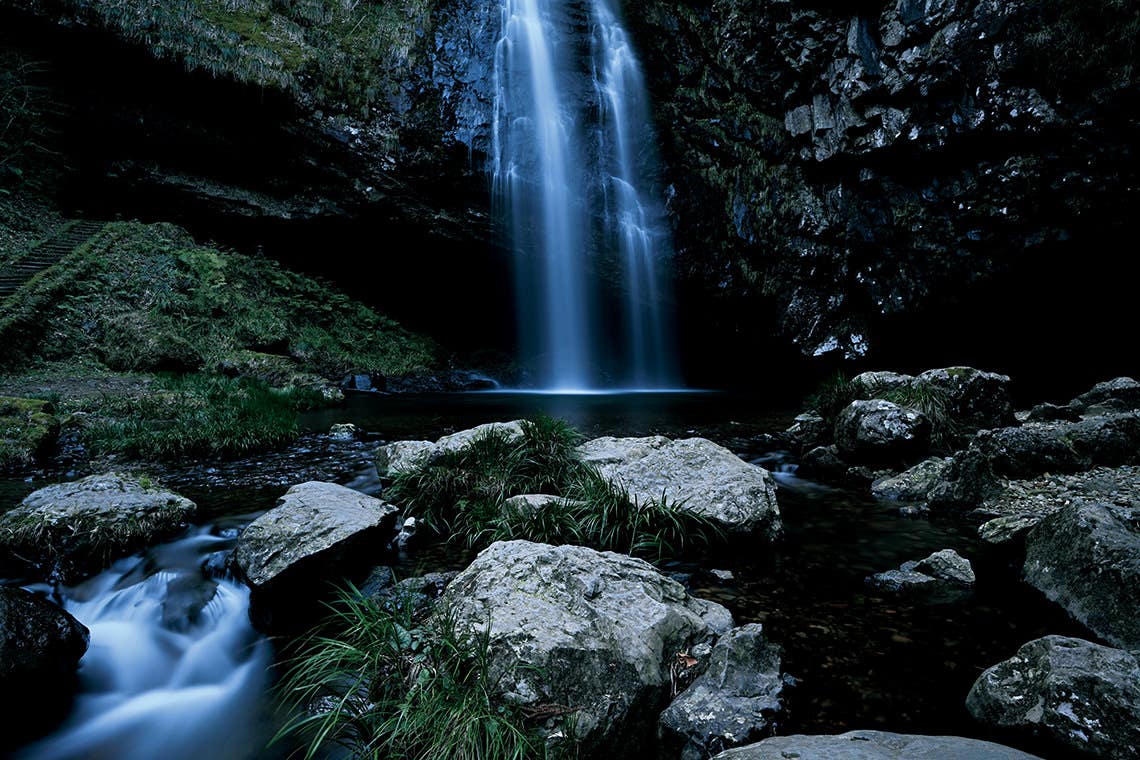 Nikon Z 7/ NIKKOR Z 20mm f/1.8 S/ FL: 20mm/ Manual exposure (f/13, 25 sec)/ ISO 100/ WB: Natural light auto
The wide angle of view at 20mm lets you place interesting objects in the foreground to create a unique perspective. Details are well-resolved even at a narrow aperture, adding dimensionality to the composition.
Nikon Z 7/ NIKKOR Z 20mm f/1.8 S/ FL: 20mm/ Manual exposure (f/6.3, 20 sec)/ ISO 500/ WB: Cloudy
Moss, tree branches, and oriental paperbush flowers are all depicted in intricate detail, making the image more realistic. The lens offers excellent edge to edge clarity, perfect for expressing shadow details.
Nikon Z 7/ NIKKOR Z 20mm f/1.8 S/ FL: 20mm/ Manual exposure (f/1.8, 1/400 sec, EV-0.3)/ ISO 100/ WB: Natural light auto
I moved closer to this cat and photographed it at the maximum aperture. From this, we can see how seamless and gradual the background bokeh is. With the multi-focus system, each strand of fur in the in-focus plane is well-resolved, even though I shot so up-close.
Key specifications
Focal length when mounted onto Nikon Z 7: 20mm
Lens structure: 11 groups 14 elements
Minimum focusing distance: 0.2m
Maximum magnification: 0.19x
Filter diameter: φ77mm
Maximum diameter×Length: approx. φ84.5mm×108.5mm
Weight: approx. 505g
saizou
Photography opened saizou's eyes to the beauty of the world and its countless possibilities, driving his belief that we can do what we want if we set our minds on doing it. His dreamy shots of natural scenes from all over Japan have won various photography contests. Besides photography, he also runs Log Camera, where he blogs on various topics that he wants to share with fellow photography enthusiasts.